Posted

Filed under

Application
|| English || 中文 || view

8212

|| Tweet

대표적인 가상화(Virtualization) 솔루션의 하나이면서 오픈 소스 소프트웨어인 VirtualBox(버추얼박스)

3.2.0 베타 1 버전이 4월 28일자로 나왔다. 이번 버전부터는 Mac OS X을 게스트 운영 체제로도 지원("VirtualBox에 Mac OS X 설치하기", 2010. 5. 5.)하기 때문에 과거보다 더 많은 주목을 받고 있다. 이제 5월 7일자로 베타 2 버전이 나왔고, 5월 12일자로 베타 3 버전이 나왔다.

VirtualBox 3.2.0 Beta 3 다운로드 페이지로 가기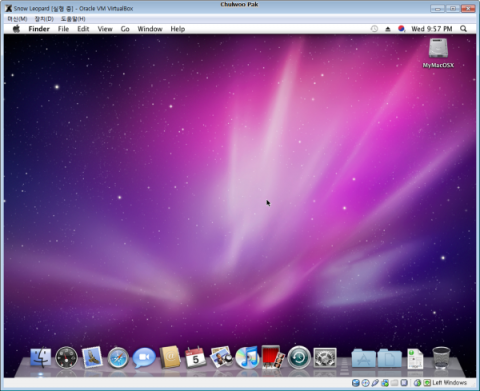 이번 버전에서 개선되거나 추가된 점은 아래와 같다.


The Java bindings were removed as there are some conceptual changes necessary. Java bindings will be finally added in a future maintenance release.
VMM: fixed guru during Windows 7 boot
GUI: fixed window-size flicker under windows during restoring VM saved state
GUI: VM Log Viewer should now save VM logs with correct line-endings under Windows
GUI: some X11 host keyboard detection cleanup to fix bug

#6660
GUI: fixes for mouse-clipping on windows host
Snapshots: sometimes the settings were not properly saved after removing a snapshot
LsiLogic: It is possible to have a SCSI and SAS controller in one VM now.
SAS: Fixed LED handling
VHD: Fixed creation of VHD images
IO: enforce disk flush commands by default in unbuffered mode
Async I/O: fixed data corruption under certain circumstances (growing image)
Linux hosts: Fixed kernel oops when using a wireless network interface.
3D: r61542: blank screen on macos host after guest 3d window size changes
USB: Ubuntu Lucid fix
OVF: Fixed exporting of appliances with SAS disks
OVF: fixed exporting VMs with ISO/RAW images attached
OVF: fixed duplicate assignments for CD-ROM drive
참고로 이번 3.2 버전부터는 배포 주체가 Sun Microsystems에서 Oracle(오라클)로 변경되어 로고도 변경되었다.