The MITS Altair 8800 was a microcomputer design from 1975, based on the Intel 8080 CPU and sold as a mail-order kit through advertisements in Popular Electronics, Radio-Electronics and other hobbyist magazines. The designers intended to sell only a few hundred to hobbyists, and were surprised when they sold thousands in the first month. Today the Altair is widely recognized as the spark that led to the personal computer revolution of the next few years: The computer bus designed for the Altair was to become a de facto standard in form of the S-100 bus, and the first programming language for the machine was Microsoft's founding product, Altair BASIC.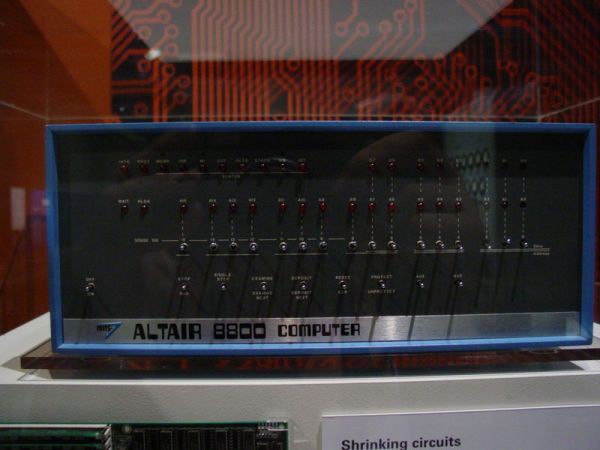 An Altair 8800, at the Melbourne Museum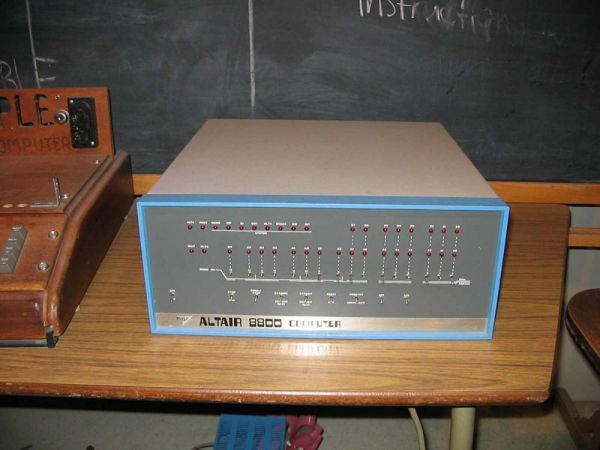 Altair 8800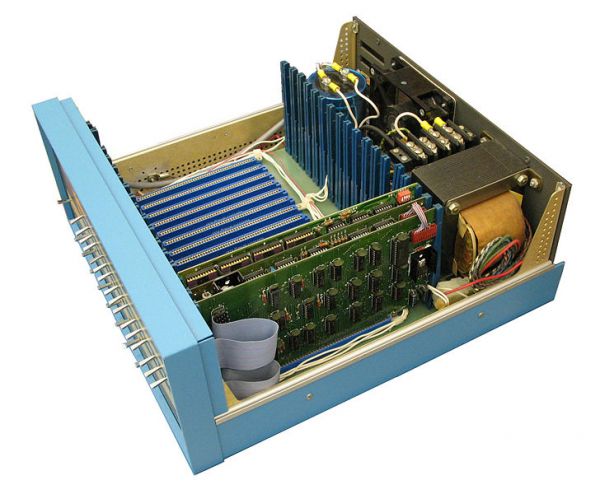 The MITS Altair 8800b was introduced in mid 1976 as the successor to the original Altair 8800 that appeared on the cover of Popular Electronics in January 1975. It had an improved front panel, larger power supply, an 18 slot mother board. The price was $840 for a kit and $1100 for an assembled unit. A typical hobbyist system with 16K of memory, a video display, a cassette tape data storage, and BASIC language software would be around $2000.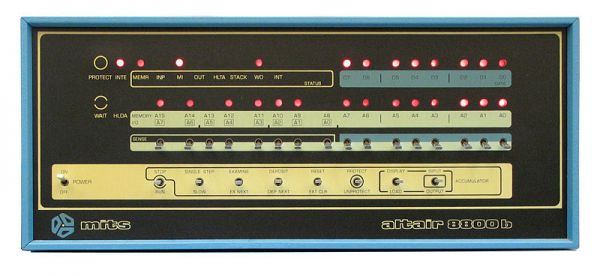 Altair 8800b computer front panel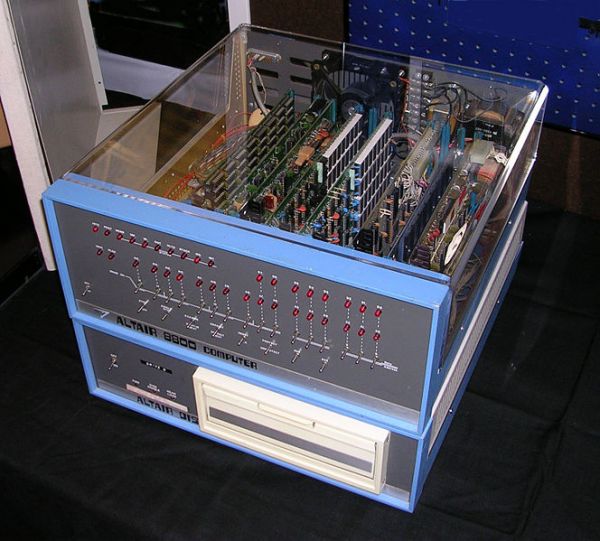 Altair 8800 Computer with 8 inch floppy disk system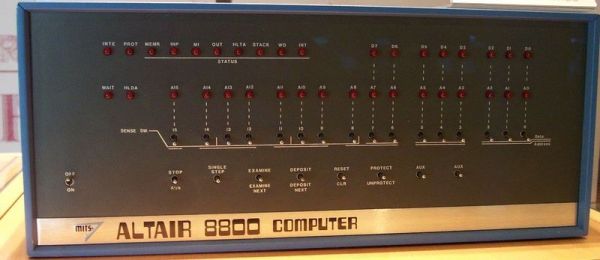 CPU Altair 8800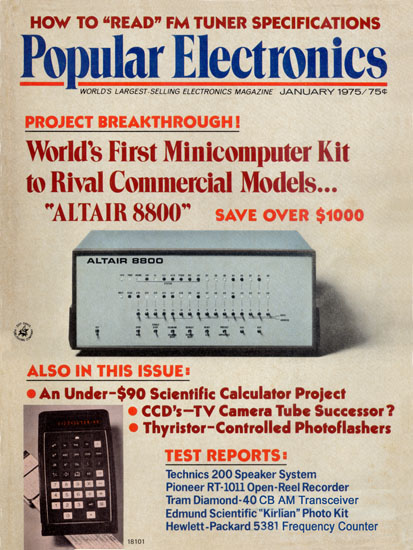 January 1975 Popular Electronics with the Altair 8800 computer